Tag Archives:
cadillac 45
Rowland's new band Cadillac 45 have some videos available on YouTube.  Here they are performing "I Saw Her Standing There":
Rowland has a new band called Cadillac 45, who play rock 'n' roll and are based in the Norfolk area.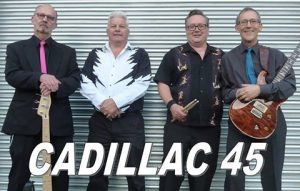 Check out their Facebook page for more details.
Save